The away day isn't just a jolly but a chance for reflection, planning and coming together as a team.
Increasingly these kind of set-piece events are happening at least in part – if not completely – online. And the online away day can be stuffy, slow and unimaginative. But it doesn't have to be!
As well as planning a great interactive schedule there are more and more online experiences that are perfect for a virtual corporate away day and a great way to thank the team and give them something different to talk about and remember!
So if you want to make your online away day stand out from the crowd – check out our list of ideas perfect for online corporate away days.
Online Cocktail Making
Create a company cocktail!
Online
Cocktails always go down well but how about making your very own company cocktail as a team?

Work with the cocktail wizards at Mix & Muddle to create a completely. unique cocktail. bespoke to your company and even come up with a jazzy name for it.

Then on the corporate day itself have everyone create it at the same time with expert instruction from their team!

With virgin options created alongside and ingredients deliverable, this is great fun for the team and a bit more special than a simple online 'drink'!
Online clay pot making
Go potty for pottery
Online
Now this is different.

Get your team's creative juices flowing with a bit of clay craft.

With materials delivered ahead of the away day your team just need to prepare a surface and listen up to their expert instructor as they guide them to making a trendy bit of clay-ware!

Not only will. you have a cracking little creation to walk away with but you'll get to spot the senior leadership team get competitive and then increasingly frustrated as their cups turn to saucers!
Online chocolate tasting
There's always time for treats
Online
Who doesn't like chocolate?

This one's a winner all round. With a 'library' of chocolate delivered to your away-day-goers doors they'll be taken on a world tour of chocolate!

Hosts and chocolate aficionados, Melt Chocolate, will take you tasting across the globe from Bolivia to Mexico to Madagascar and beyond.

And not only that they'll teach you some surprising tasting tricks along the way too.

Yum.
Send out virtual away day gift bags
Keep the goodies flowing
Delivered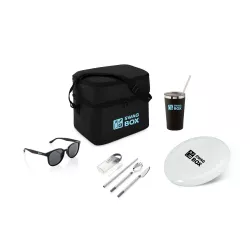 The online world is glorious but there is always something to be said for having something tangible.

So why not send out some goodies to your attendees? And we're not talking a company mug here.

There's so much more out there now. If it's summer why not send them a picnic kit for example.

And if you really want to raise the bar then incorporate some of the goodie bag in other aspects of the day!
Online bread making
You can even make ice cream bread
Online
Who's the secret baker at work? TIme to find out.

Get crafting some delicious breads with expert guidance from master baker JoJo of Cook & Craft Collective.

Ideal to end the day or to do halfway through so you can enjoy the fruits of your labours together later on in the day.

And yes you read it right - you can make ice cream bread. Trust us. It's a game-changer!
Online beer tasting
Craft beer delights
Online
If you like your craft beers then you're probably sold already and don't need to read on.

But just in case you do, let me tell you what it involves. The Beer Sommelier will guide you through a tasting of 6 specially selected craft beers from some of the UK's leading independent breweries.

Learn the art of beer tasting and enjoy a good chat amongst the team as you work your way through the beers.

A perfect way to end your online corporate away day (and begin the evening...).
Online Escape Rooms
Gotta get out
Online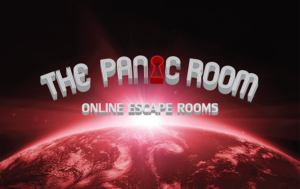 Whether you're a small team or a large one an online escape room is great if you're looking for a bit of team building and mental stimulus.

Split the team into small groups and kick start the competitive spirit by completing the same online room or mix it up with different challenges.

A great way to get people engaged and with plenty of brilliant online escape rooms out there (getting increasingly clever) you'll be spoiled for choice.
Online Bespoke Wine Tasting
Wine deliveries always go down well
Online
A wine tasting to beat all others!

With 3 bottles of specially selected wines delivered you'll either be treating the team to a 'twist on the classics', 'a discovery of malbecs' or 'a Greek odyssey'.

An industry renowned sommelier will take you through each wine and answer your questions as you learn about the region, grape variety, production methods, and useful food matching tips for each wine.

Oh and if you really want to max out - you can get cheeses to match!

Perfect for an end of away day treat - unless you want some really bold ideas in your brainstorming session.
Online yoga (and cocktails)
Fitness with a difference
Online
If you're looking for something a little more relaxing then how about yoga and cocktails?

Set to a backdrop of Ibiza-inspired music and with a freshly made cocktail in hand, you'll get taken through a yoga sequence designed just. as much to stretch and exercise you as it is to relax.

And don't worry, this is ideal for all levels of yoga ability - if you really can't keep up then you can always just drink the cocktail!