If you've got new joiners & company inductions, it's always great to virtually hang out with the friendly faces behind our new WFH laptop screens. Online experiences are a great way for new colleagues to feel a part of the team, especially if you haven't got your usual office set-up.
When we did a survey in June, 89% of our members said they missed the social interactions and events that came as a perk for work. These online experiences are a great way to increase the engagement and motivation of new teams and bring a little bit of normality back to work life.
We've got a wonderful array of virtual workshops and experiences for you and your team to relax and enjoy (and finally talk about something that's not work-related…)
An Online Painting Workshop
Get creative together!
Online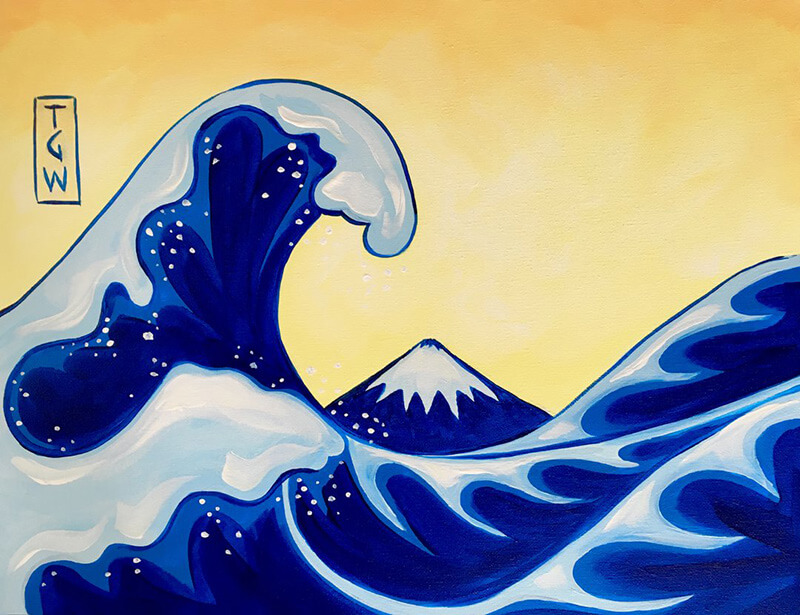 Mix paint and vino and enjoy a night of creating a masterpiece!

Choose what you and your team paint from some brilliant recommendations and get inspired as you sit and follow along in this virtual experience.

Don't worry, you don't need to have any experience in the world of arts and crafts, this is a fun and interactive workshop where you'll be able to relax and enjoy an evening with your co-workers.

Get all the materials delivered to you and once the class is over, you'll have a beautiful canvas to hang in your home!
Cocktail Making with the Master Mixologists
Create your very own cocktails!
Online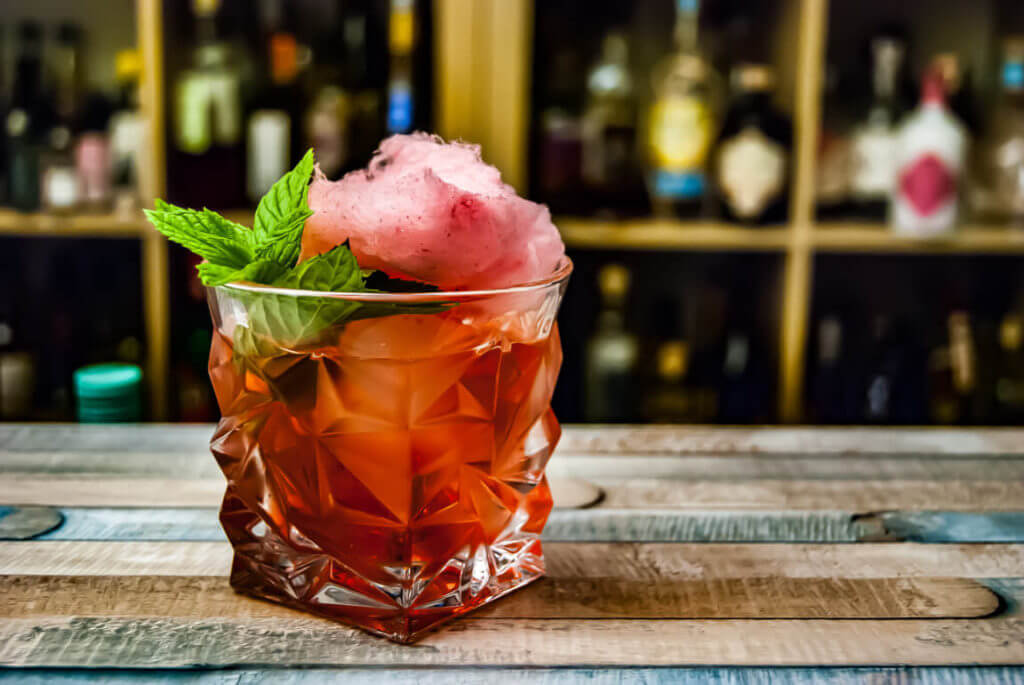 Fancy creating cocktails and learning the tips and tricks of the trade?! The experts are going to let you in on a secret or two...

Drinking your creations as you go, you'll be stirring, shaking and twisting to master 3 perfect cocktails. Learn all about different whiskies, gins, tequila, rum and tailor this class to you and your company.

Ask questions, learn about the origins and simply just sip the night away with your team. This is a great way to meet new joiners and see friendly faces at work in a fun and chilled environment!
A Private Pasta Making Masterclass
Make your own Gnocchi, Busiate or Pici!
Online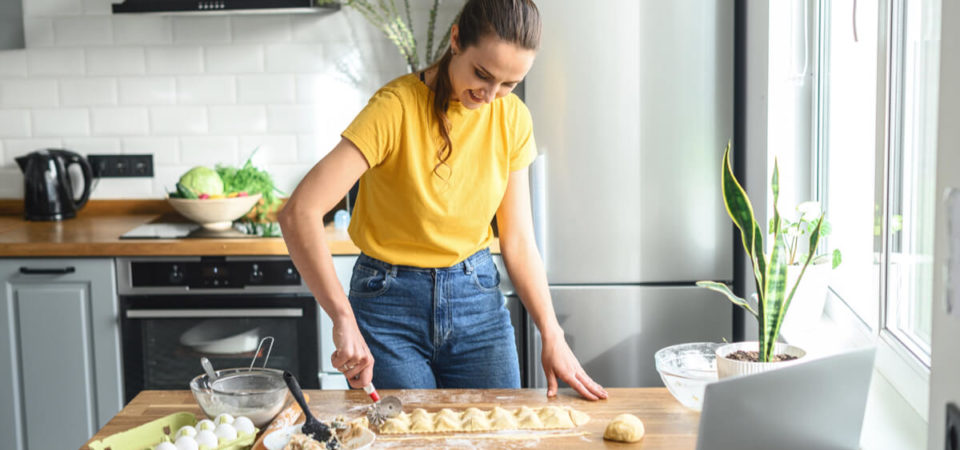 Have a taste of Italy in this authentic pasta making masterclass where you'll learn to carve and create your own pasta, handmade and from scratch!

You'll be able to choose from Gnocchi, Busiate or Pici and with the ingredients delivered to your door, you'll just need to set up in the kitchen and follow the pasta experts.

You'll also have the chance to create a delicious sauce to accompany your homemade pasta and best of all... get to enjoy it as a team together after the hard work is over!
A Virtual Coffee Masterclass
Learn the perfect brew from home!
Online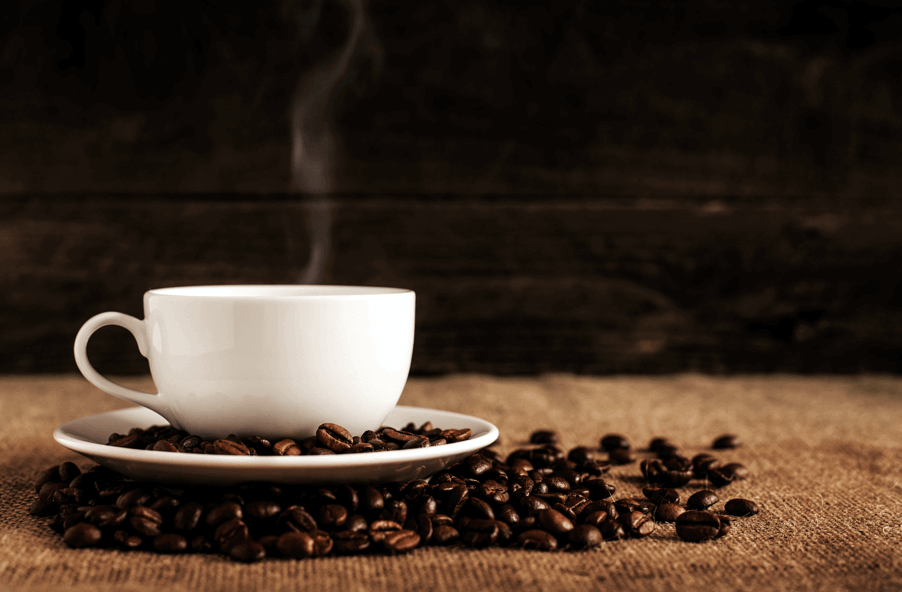 Warning: For extreme coffee lovers!

Ever wanted to try perfecting your own latte art? Nows the chance...

Perk up your WFH mornings and learn how to make your fave morning brew. With hands on demonstrations covering coffee preparation, measuring and milk texturing, you'll get to follow the experts from your very home.

Covering all the fundamentals from cupping to espressos, you'll learn how to extract the best out of fresh beans in a fun and interactive session, perfect for welcoming new joiners.
Create your own Banksy canvas
Get the creative juices flowing!
Online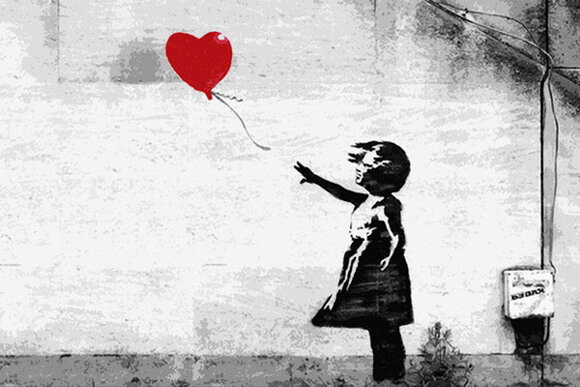 Always admiring Banksy's incredible creations? We can't guarantee you'll have the same artistic flair, but we can guarantee a fun virtual event for a work social!

You'll come away with your own masterpiece as you're guided through your very own Banksy-inspired artwork. Choose what to recreate and get all the materials delivered to your door.

This is a fun and casual workshop that will allow you to relax after a day at work and get chatting (not about work!). The perfect, relaxed activity for new joiners & company inductions.
A whacky online TV Gameshow
Immerse yourself!
Online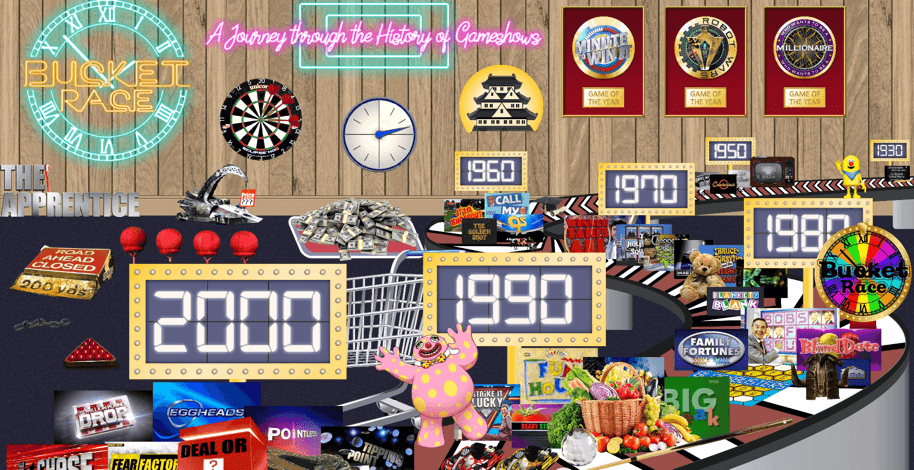 Have a giggle and a laugh (and a bit of friendly competition) and figure out exactly what kind of characters your work colleagues are in this ultimate gameshow.

Take on your teammates and get competitive with this online immersive gameshow that involves all sorts of TV shows (you'll spot some major throwbacks).

Get ready to complete challenges, upload videos, solve riddles and risk it all on the 'wheel of fortune'. With the likes of Who Wants to be a Millionaire and Deal or No Deal having a feature, you'll have an evening of fun figuring out all those quizzes you watched on TV.

This interactive, competitive experience is a great alternative ice breaker for new joiners and employees alike!
A Wine & Cheese Masterclass with Winfield Wines
Become an expert!
Online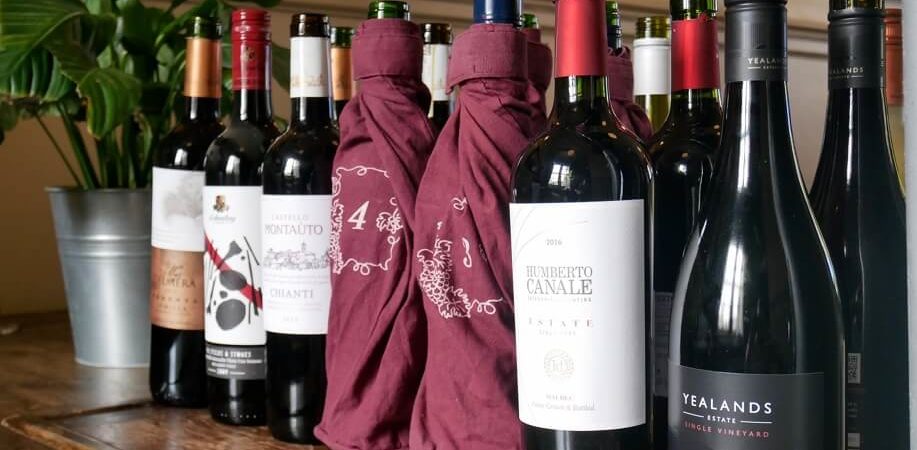 Winfield Wines know a thing or two about wine and cheese so gather your employees together and enjoy a virtual tasting with an incredible host.

A casual and chatty evening, you'll get to chill out with your team as well as experience some excellent pairings of cheese and wine delivered to your door hassle free!

Learn from the experts in this insightful masterclass as you and your team get to grips with how to taste wine and combine them with the perfect cheeses. With specially chosen wines from various countries and regions, this is a unique masterclass with some amazingly talented wine experts.
A Virtual Escape room to conquer as a team
Solve the mystery of the Office Party!
Online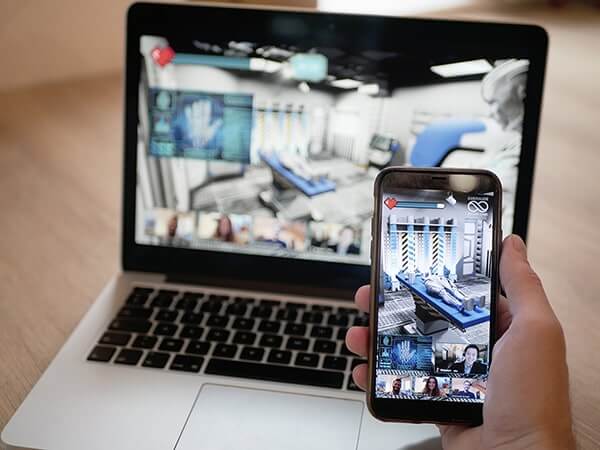 The perfect way to introduce new joiners & company inductions are to make them feel relaxed and have a laugh!

This high energy online escape room with live hosts and a brilliant storyline will see you solving the mystery of the office party, which can be tailored to your own company.

This escape room can be tailored to you and your team to make it extra special and a great team building activity. Compete in teams to solve puzzles, complete games and ultimately discover who has stolen the company's technology!

Split into smaller teams (and a break for drinks), there's definitely enough chance to interact with everyone and get to know your colleagues that little bit better.