We all know what it's like organising the work Christmas party, so we're here to make this year's (slightly different) work party hassle free!
It's half way through the year now so we can't avoid the C word. And although it may be strange not staggering home from the usual dinner / ball / pub trip / drinks in the office that you may be used to, online experiences can be huge fun and are a great way to include more of your team (even those abroad) in the fun.
These special experiences are brought to you by incredible experts and teams of fun and friendly faces that will guarantee you have a great socially-distanced, virtual party. With beautiful, luxury packages and gift boxes delivered to your office or colleagues homes, you can drink, taste or create as we say goodbye to the weird and wonderful year of 2020.
MAP Maison's Gin Masterclass
With a luxury gift box delivered to your door!
Online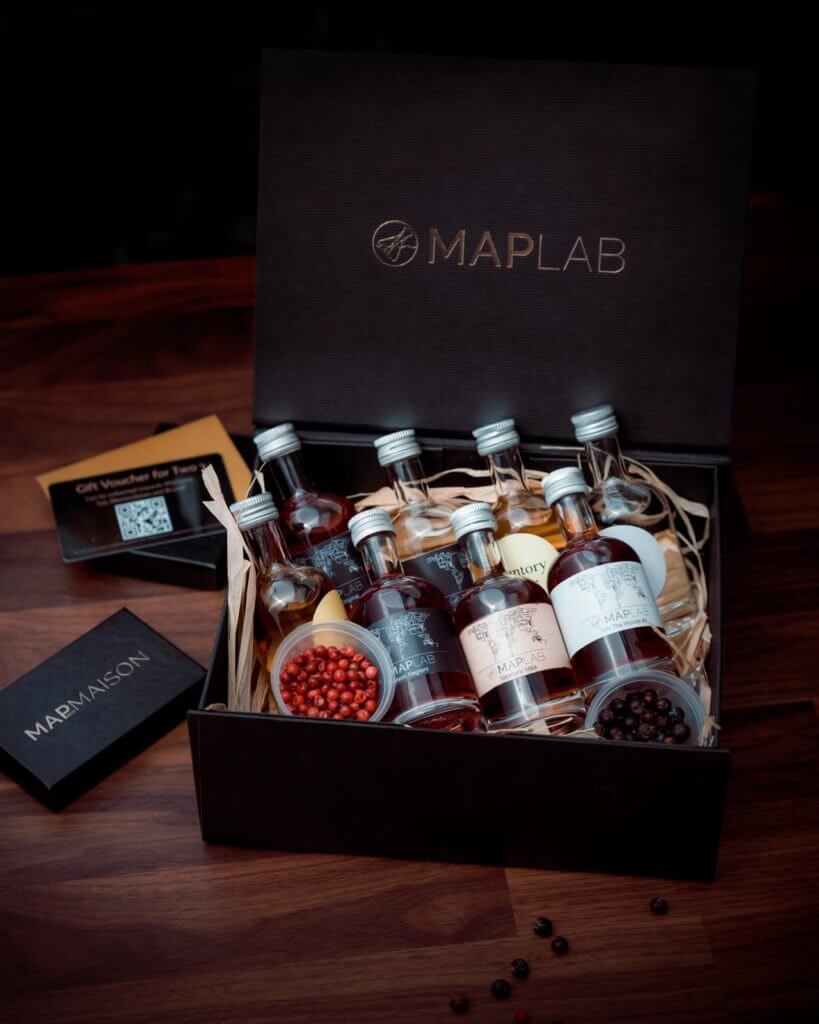 Join the incredibly talented mixologists at MAP Maison for their exclusive gin masterclass.

With your host, the head barman, you'll get to learn all about the history and origins of gin in this intimate and interactive session. You'll also receive all you need in a wonderfully gifted hamper with a selection of gins, cocktails, tasting notes and more before the class!

You'll be guided through the tasting with plenty of time to ask questions and have a casual Christmas party chat...

If you're a team of gin lovers, MAP Maison will treat you well!


A Chocolate Tasting Class with Melt London
A mouth-watering masterclass!
Online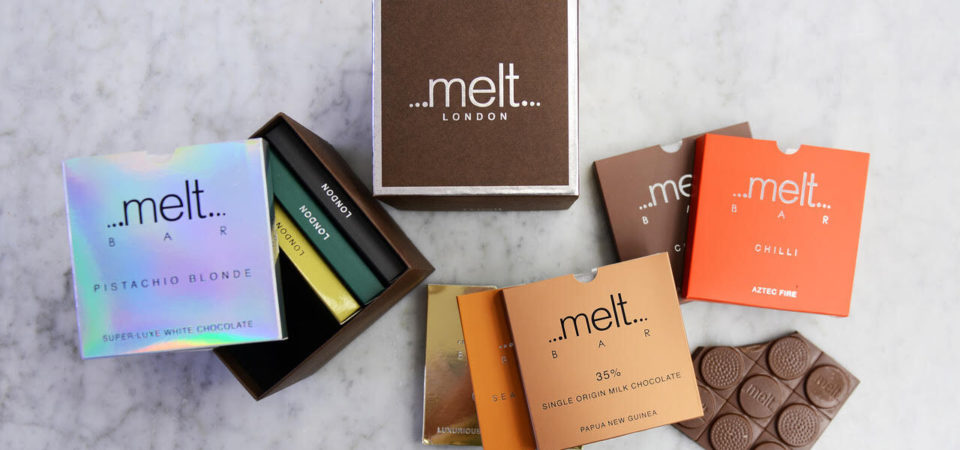 The chocolate connoisseurs at Melt know a thing or two about making world-class chocolate right in the heart of London...

And with this virtual masterclass, you'll get to experience their dreamy tasting session filled with their delicious delights. This includes 'a library' of 9 luxury chocolate bars delivered to you ready to listen to the master chocolatiers as they guide you through the smelling and tasting experience - tasting Chocolate in surprising new ways.

You can't travel to Bolivia, Mexico, or Madagascar but their chocolate will certainly take you on a tasting tour!
A Champagne and Sparkling Wine Masterclass with Digby
A Sparkling Christmas Party!
Online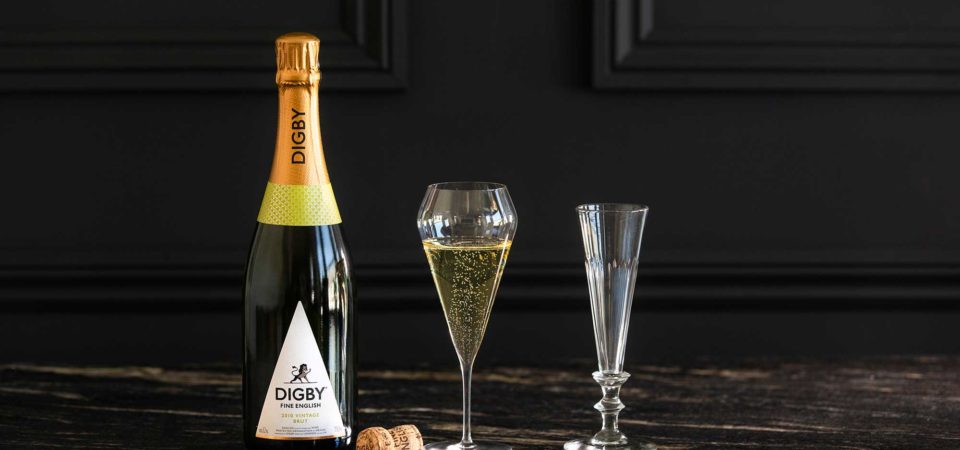 You and your team can enjoy a fancy Christmas party all from the comfort of your own home with the wonderful team at Digby.

The Champagne and Sparkling wine specialists at Digby are some of England's award-winning wine producers so sit back, relax and enjoy these incredible tasting class whilst sipping on a glass or two.

You'll receive 3 beautifully presented 75cl bottles, 2 stoppers and more ahead of the event before taking part in taste-offs and mini quizzes throughout to learn and sip as much as possible. You'll be treated to the incredible Digby 2010 Vintage Brut, Digby Leander Pink NV Brut & Moet & Chandon.

This extremely fun, casual and interactive tasting masterclass is truly the perfect virtual Christmas party!
Night of Mystery
A Crime Thriller in your own home!
Online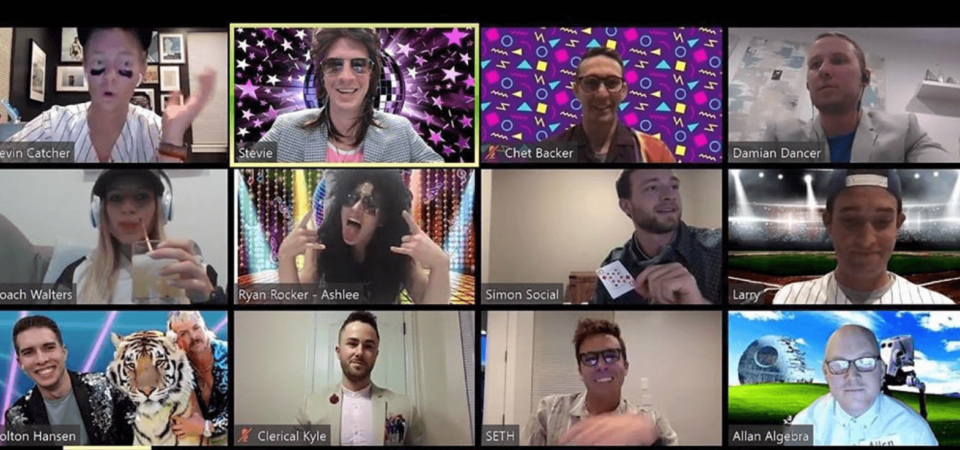 Throw your very own Work Christmas Murder Mystery Party for your colleagues from your own home or office!

From creative themes to professionally designed invitations to detailed objectives and evidence, we have organised some of the best murder mystery evenings for you to discover.

Pick from their incredible selection of virtual murder mysteries and work together (or against each other) to solve the night's tragedy.

Goat's Online Private Cocktail Making Masterclass
Become a Christmas Cocktail Connoisseur!
Online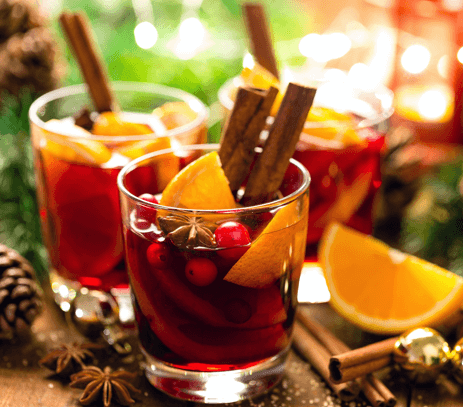 Decide your spirit of choose and go crazy making delicious cocktails with your colleagues!

The master mixologists at GOAT will teach you the history and origin of the spirit before showing you how to shake and stir the perfect drink.

And don't worry, it won't just be about the making but the tasting too with plenty of time built-in for you to enjoy your creations.

So get ready to perfect your Christmassy creations and master the Espresso Martini, Cosmo & Tom Collins!
The Ultimate Online Gameshow
The whacky and the wonderful!
Online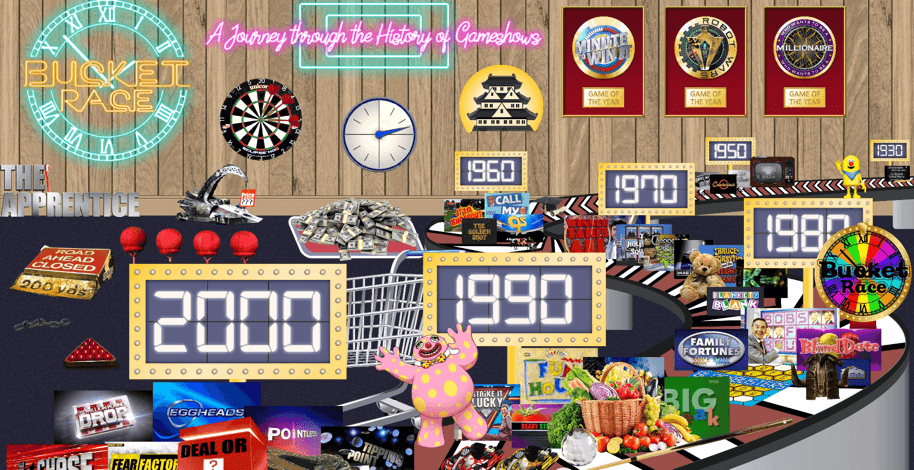 Fancy something a bit different this Christmas?

Let the Bucket Race team take care of that for you. This virtual experience is all about the laughs as you'll get to team up and take on your other colleagues in this funny virtual gameshow.

You'll be immersed into the best TV gameshows of all time including Deal or No Deal and Who Wants to be a Millionaire. With some added Christmas spirit into the mix this is the ultimate work party that'll bring out everyone's competitive side...

Take on challenges, quizzes, puzzles and more and have a virtual get-together to get in the Christmassy spirit!
The Ultimate Christmassy Quiz
Still on the virtual quiz hype?!
Online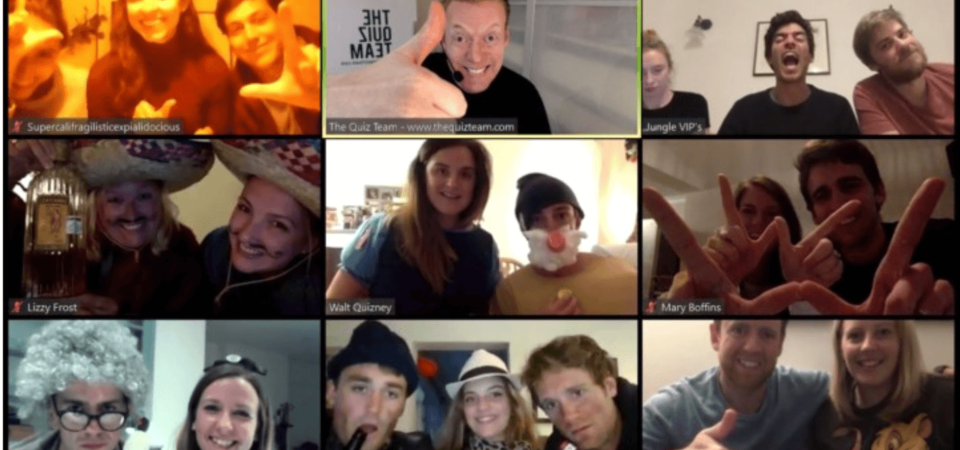 If you're still on. the virtual quiz hype and want to outshine your competitors then join the professional pub quiz hosts for a night of Christmas spirit and socialising.

They have an incredible array of themes and genres to suit your team including pop culture, tv, animals, geography, sports, nature, food, literature, astronomy, science, gaming, logos... seriously the list goes on and on!

An Incredible Wine Tasting Masterclass
A Bespoke Wine Tasting tailored to you!
Online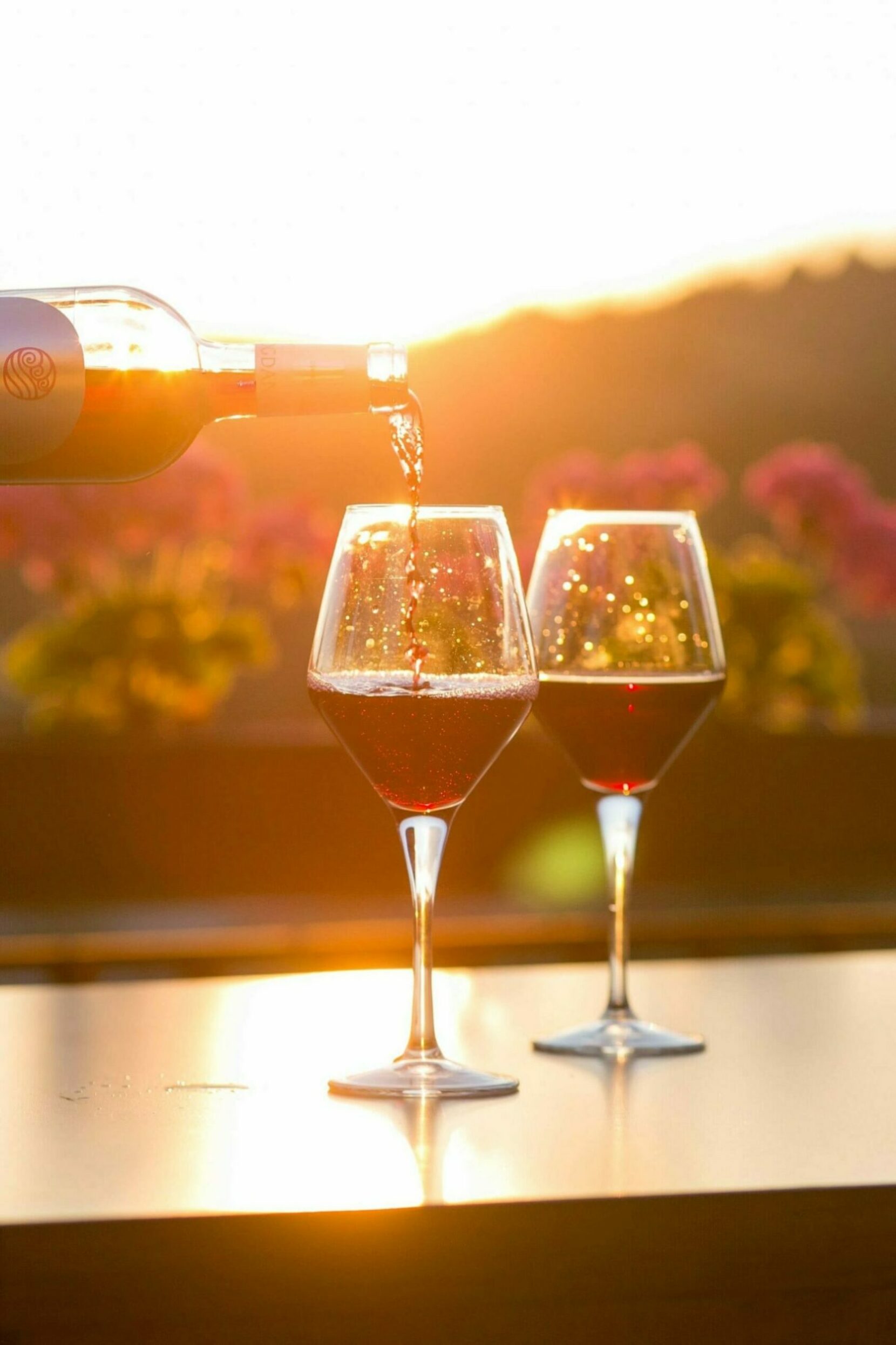 Enjoy an incredible bespoke online wine tasting with a set of superb fine wines especially chosen from an industry renowned sommelier, who'll pick 3-5 wonderful wines for you to enjoy and learn about.

This tasting session will take you on a little journey; to give you an idea of where the wine is made, who has made it, and how it should be enjoyed. You'll also discover the differences in grape variety, production methods, and useful food matching tips for each wine.

And if you're feeling extra Christmassy, you can even double up and make your experience a Cheese & Wine tasting masterclass, with delightful, artisan cheeses chosen to suit the wines!
An Exclusive Whisky Tasting Session
...with the Forbes Whisky Writer!
Online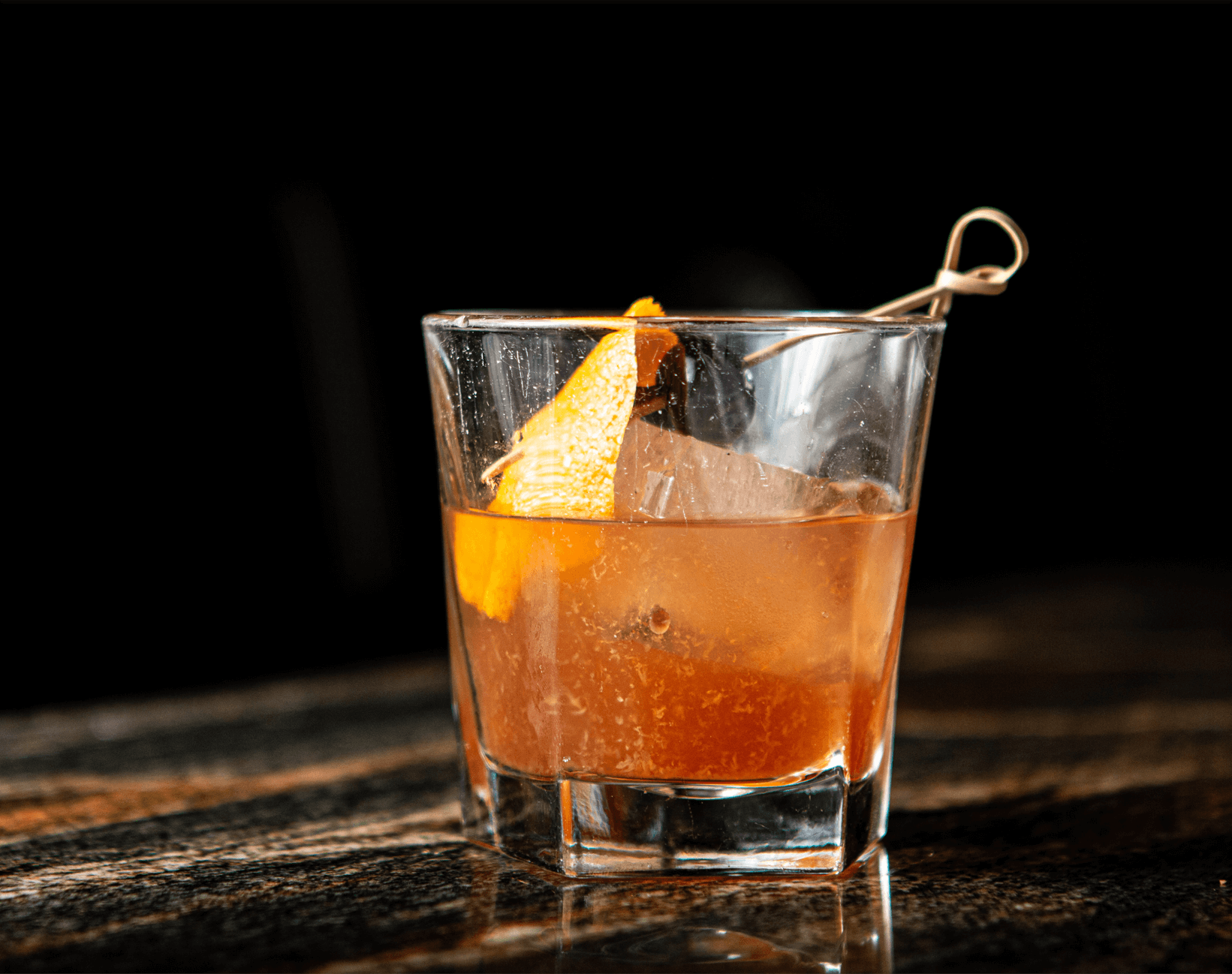 Felipe Schrieberg has been the expert of Whisky for years...

And he's here to tell you exactly how to enjoy your favourite winter drink! You'll get the chance to taste 6 premium whiskies, featuring 5 Scotch whiskies and 1 world whisky. This specially curated selection of whiskies will be picked out and sent to you by whisky box subscription service The Dram Team.

Learn the techniques to train your nose and palate in this fun and casual masterclass as well as interact with your host and fellow attendees during Q&A stages of the experience.

This is something to excite whisky fanatics and newbies alike!